'Bill's drunk again and he's raising hell at the poker table.'
That was almost the nightly word back in the 1990s when I played poker at the Gold Coast and several other cainos that Bill Smith frequented.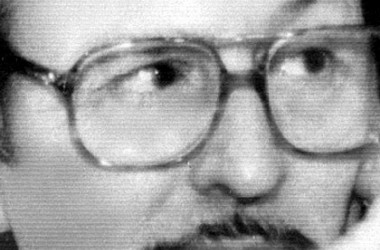 Bill was a six-foot-one Texan who wore glasses and who spoke in a laconic drawl. He was married to a cocktail waitress named Christie who was also a drinker and poker player. Together they made an inseparable team.
Now most of the poker players I knew back in the 1970s and '80s were drinkers. Bill went them one better. He was a true proud alcoholic who won the 1985 World Series of Poker -- drunk.
I know about Smith's drinking because I played against him and Christie at the Gold Coast and Binion's Horseshoe. His favorite drink was beer -- I think it was Coors. And he could become infuriatingly arrogant the more he drank.
T.J. Cloutier, a fellow Texan who finished second behnd him in the 1985 WSOP, said there were three stages to Smith's play: sober, half drunk and wasted.
'When Bill was sober, he was the tightest player at the table,' recalled Cloutier. 'When he was half drunk, he became cunning and could read the other players and their hands like a book. 'When he was totally drunk, he gave away his hands and became the worst player at the table.'
But Smith possessed something else that gave him an edge: he was lucky.
He played tough enough to finish in three final WSOP tables -- 1981, 1985 and 1986. Smith placed fifth in the 1981 and 1986 tournaments and his total tournament earnings came to around $1 million.
Cloutier, who wrote a book about his life as a poker player, remembered the final hand when Smith took down all of his chips.
'He was pretty well drunk and he made a small raise,' said Cloutier. 'There were only two of us left. I looked at my first card. It was an ace. I pretended to look at my second card but didn't and went all-in. He called with a pair of three's. My second card turned out to be a three and he won the hand.'
After Bill died in 1997, Christie continued working as a waitress at Binion's. She was an attractive woman who called her customers 'Honey.' One night I asked her to let me write a book about her life with Bill.
She set down her tray and smiled.
'Honey, I'd love to do that,' she said. 'But truth is I don't remember much of what went on. We were pretty drunk back in those days you know.'
Bill's photo appears in the Poker Hall of Fame at Binion's Horoseshoe. There are many old-timers who still remember and respect him as one of the best poker players who ever competed in Las Vegas. I feel honored to have played against him.
Author: Geno Lawrenzi Jr.
(Geno Lawrenzi Jr. is an international journalist, magazine author and ghostwriter and poker player who lives in Phoenx, AZ. He has published 2,000 articles in 50 magazines and 125 newspapers. If you want to share a gambling story or book idea with him, send an email to glawrenzi@gmail.com ).
Back to articles
Your feedback
Please enter your comment.
Your comment is added.