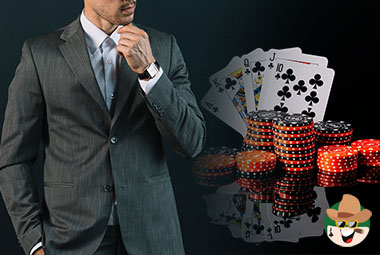 I love variety in a poker room!
The MORE games that are available, the better I like it. Most poker rooms managers are smart enough to realize this...
...and will provide their players with as much variety as possible.
Some managers, unfortunately, do not understand this. These managers have often been moved from another job in the casino to the poker room. Some of them don't even understand poker, but are left to learn the game, usually to the poker room's loss.
Poker players are different from other gamblers.
They realize SKILL, not luck, determines the outcome of a poker game, and they try to apply their skill in the best possible way to win! That means finding the game of their choice and playing it.
We poker players love to travel, and we will go great distances to find those special games. If you stay on that interstate long enough, chances are you will find an exit that leads to a casino that seems to have been designed with you in mind.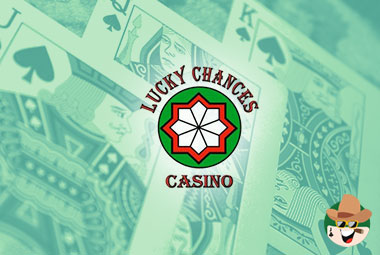 I recently came across a casino that fits this description. It's a long way from Charleston, S.C., but I am planning to visit it in the not too distant future. I am talking about the Lucky Chance Casino in Colman, CA. This northern California place has a remarkable variety of games that deserves your consideration.
Located at 1700 Hillside Bl., the Lucky Chance on a daily basis offers no limit Holdem; limit Holdem, including $4-8 with a half kill; pot limit Omaha, Omaha high low; seven card stud; and seven card stud high low.
This would be ideal for a player like myself.
Hey! If the cards aren't falling in Holdem, just get into a seven card stud game, or try Omaha High Low. It's all available!
The room also offers table games, including variations of baccarat, pai gow, blackjack, ultimate Texas Holdem and a bad beat jackpot.
To add cream to the dessert, management offers lucky high hands where players are paid $300 for four of a kind or better. You receive $500 for a royal flush and $300 for aces cracked!
Northern California is a great place for playing poker. I worked in Novato, CA. for Crittendon News Services, which publishes newsletters, for more than a year. I edited a news letter for long distance truck drivers.
At night and on weekends I would head for one of the many card rooms in the area, including the Roaring 20s in Santa Rosa.
The card room owner drank and played with his customers. We all liked him and he would set up whatever games we wanted, because he was interested in poker.
I remember one game that lasted Friday through Sunday. It was still going Monday morning when most of the players were heading off to work.
Film director George Lucas owned a ranch near Mill Valley and I often went horseback riding or on a hayride past his ranch. I don't know if he was a poker player, but it would have been neat to run into him at the tables.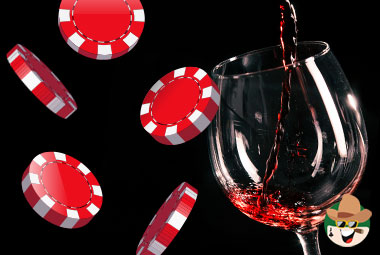 There were dozens of wineries in the area and most of them had a free wine tasting room where you could sample their wares. The Napa Valley in northern California produces some of the world's best wines because of the quality of the grapes. They make a lot of organic wine in the region, and organic wine without added sulfites can be consumed without worrying about a hangover.
I finally decided editing a newsletter was not to my liking and moved to Covington, LA. to work for Harry Peace, a publisher who owned Peace Publications. Harry published two magazines for the commercial boat industry, Fish Boat and Work Boat. We ran stories about the shrimp boats that operated out of Louisiana, Mississippi and Alabama.
My job was to drive through the region and find shrimp boats under construction in the bayou country. I would interview the owners, take photos of the boat, and deliver them to my office where Harry would then sell advertising to the manufacturers of the fish detection equipment, the radar makers and the companies that made the fish nets and trawl lines.
Twice a year our company would host a convention in New Orleans that drew commercial fishermen and people associated with the industry from all over the country. Harry was in his 90s when I met him, and he retired a multi-millionaire!
Covington was just 60 miles west of Gulfport, MS. which had half a dozen casinos. It was a great place to live and work...
...and I enjoyed my time there immensely. Many of the Cajuns who owned shrimp boats also loved playing poker. They also would host crawfish and beer festivals that featured Cajun music and dancing. And I can attest you have never really danced until you have met a Cajun beauty who is ready for an evening of pleasure.
Ah, yes. VARIETY - the spice of life.
Bring me a glass of wine.

Author: Geno Lawrenzi Jr.


(Geno Lawrenzi Jr. is an international journalist, magazine author and ghostwriter and poker player who lives in Phoenx, AZ. He has published 2,000 articles in 50 magazines and 125 newspapers. If you want to share a gambling story or book idea with him, send an email to glawrenzi@gmail.com ).
Back to articles
Your feedback
Please enter your comment.
Your comment is added.