Carl Collins was shuffling up a deck of cards, preparing to deal poker at American Legion Post 1 in Phoenix, AZ., when he made a statement that put a noche in my writing career.
"Did you hear about the Slugger?," he said to everyone at the table, but mostly to me because he knew I was a newspaper reporter. "The police caught him."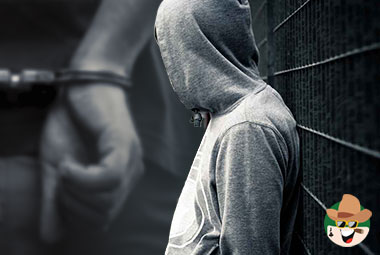 My attention was captured:
The Slugger or the Slugging Bandit as he was called in the Phoenix media...
...was an armed bandit that police had been pursuing for more than a year. He would rob people at gunpoint, then beat them up savagely.
I had missed the evening television news, but Carl had caught it.
"Sounds like a story for you," Carl told me as he pitched the cards around the table. "You should go after it."
I had a winning night at the poker table.
Early next morning I reported to Vic Thornton, my editor at the Phoenix Gazette, to find out more about the breaking story. I was a general assignment reporter and within minutes Vic had thrown copies of stories on my desk about the arrest.
Police identified the Slugger as Baqui Montez, a Cuban. He was being held without bail at the Maricopa County Jail. Police said they arrested him at his apartment where he had been living with an exotic dancer, Carol King, who had been working at the Carnival Room in Phoenix.
I was very familiar with the Carnival Room, located on Indian School Road. It was owned by Edie Biale, a friend. I waited until noon when the Room opened and called Edie.
The Carnival Room was a popular night club that featured a band and exotic dancers who were basically upscale strippers. Edie was like Miss Kitty of 'Gunsmoke' fame, a madam who herded some of the most voluptuous strippers in Arizona.
She answered the phone with her usual over-the-top, "Hiya, Kid, how are ya doing?"
I asked her about Carol King.
"Yeah, I head about Baqui being arrested. Poor Carol. She's a beautiful gal and a great dancer. She's totally innocent. I don't know how she got hooked up with Baqui. He's jobless and a scumbag."
She told me Carol was part Indian and had been born in Alaska. I asked her for Carol's address and she quickly gave it to me.
"Treat her nice and give me some good publicity," Edie said. "She's really a good kid and doesn't deserve to be associated with an a-hole like Baqui Montez."
That afternoon I contacted Official Detective Magazine in Philadelphia, PA. The editor listened to my pitch and said he loved the story. He offered me $400 for a 2,000-word article and photos if could get it to him by the following Monday.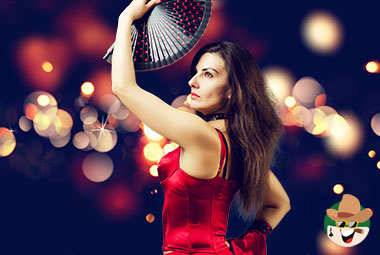 Carol knew what I was after Edie had called her. She was in a robe when she greeted me at the door of her apartment.
She said she and Baqui had been involved in a relationship for six months. She described him as 'charming, handsome and a devilish con-man' and said she was not surprised at his arrest.
'Baqui has a violent temper," she said.
"When he was drinking he would bet me. I had to cover up my bruises with makeup before I could go on stage and perform my dance."
I asked her why she stayed with him if he beat her.
"Stupid, I guess," she said in a low voice. "That's what love does to you."
That night I visited the Carnival Room. I carried a camera and Edie gave me a table next to the stage. Carol King was the featured performer. Her Firebird Dance was spectacular as she went through wild, sensual gyrations that drew applause that shook the large room. I took a lot of photos.
Official Detective Magazine ran a large spread on Carol with the headline "The Slugger And The Showgirl," and the Carnival Room got a lot of publicity. I did several other articles for the magazine over the next two years, but none of them could match the story on my beautiful Alaskan dancer.
Thanks, Carol, for the memories.
Author: Geno Lawrenzi Jr.
(Geno Lawrenzi Jr. is an international journalist, magazine author and ghostwriter and poker player who lives in Phoenx, AZ. He has published 2,000 articles in 50 magazines and 125 newspapers. If you want to share a gambling story or book idea with him, send an email to glawrenzi@gmail.com ).
Back to articles
Your feedback
Please enter your comment.
Your comment is added.