No matter what they tell you, real poker players are in it for the money.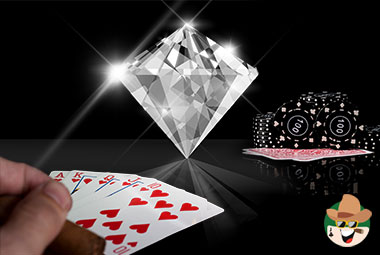 That is why they buy into the major tournaments, and travel thousands of miles to a casino in a country they have never been to and pit their talents against other players from around the world.
Sometimes, when I am playing, I pose this kind of question to the dealer: let's say the bad beat jackpot is around $200,000.
I will ask the dealer what he or she would spend her tip money on IF SHE dealt the jackpot?
The answers are fun to hear:
Most of them say they will pay off their credit cards or pay off their bills. One told me she would put a down payment on a house, and others claimed they would pay off their cars.
If I won a major tournament, I know what I would do - I would hire a good looking middle-aged secretary, 25 to 40 years old, and go on a cruise.
My choice of exotic destinations is wide-ranging. It could be the Caribbean, Central or South America, the Mexican Riviera or the South Pacific.
I would probably choose a cruise line that doesn't have a gambling casino on board. Who needs the added stress of spending one's days trying to buck the odds in a poker, blackjack, dice game or betting on thoroughbred horses?
I would rather luxuriate on gourmet meals, go deep sea fishing from the back deck, or just lay in the sun getting a tan while talking with beautiful bikini-clad women from around the world.
Once I contacted a poker player named Roy Cooke who writes a column for Card Player Magazine. Cooke and his Hawaiian-born wife own a real estate agency in Las Vegas. They are also investment counselors who have quite a few poker players as clients.
I asked Roy how his clients invest their money. He threw up a wall of silence on the grounds that his customers preferred their privacy on such a delicate subject. He tried to change the subject and that ended our communication line.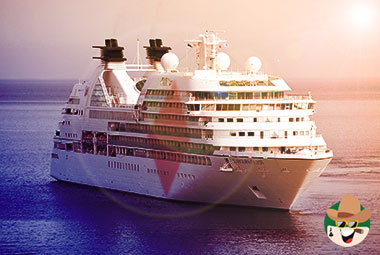 When I won $42,000 in an Omaha High Low tournament in Tunica, MS....
...I took a cruise to the Dominican Republic which I heard had some of the world's most beautiful women. I also flew to Costa Rica and played in a tournament. Both countries have gorgeous women, by the way, and I was not disappointed with my destinations!
I checked around to see how some of the legendary players spent their money...
...and discovered that Phil Ivey lives alone in a 6,727 square foot home worth around $2 million. He also owns two cars, a $500,000 Mercedes Benz SLR McLaren and a $400,000 Rolls Royce, which to me sounds like a waste of money.
Vanessa Rousso who has won 14 World Series of Poker bracelets likes luxury cars and drives a 2007 Lamborghini Gollardo (only 5,000 were made).
Barry Shulman, a poker player who is co-owner of Card Player Magazine, has gone on over 100 cruises. Good for you, Barry. Those ports of call are incredible, aren't they?
Dewey Tomko, who was born in a small Pennsylvania town about eight miles from my home town, used his money to purchase a casino in Costa Rica. He no longer owns it.
I am planning to pay in a series of poker tournaments in Arizona and Nevada over the next year. If I make a major win...
...I will buy an adobe house with a swimming pool somewhere in the desert. It will hopefully be designed by one of the architects at the Frank Lloyd Wright Taliesin West Studio in Scottsdale, AZ.
Hey! I have no plans to follow a guy like Archie Karas. He was living in his car in Las Vegas when, with a few dollars he borrowed from a friend, he got on a legendary winning streak that won him millions of dollars. For weeks, Archie could not lose whether the game was dice, cards or betting on the horses.
Poor Archie. His winning streak collapsed and he lost all of the money he had won. He ended up back sleeping in his car.
I can dream, can't I?
Author: Geno Lawrenzi Jr.
(Geno Lawrenzi Jr. is an international journalist, magazine author and ghostwriter and poker player who lives in Phoenx, AZ. He has published 2,000 articles in 50 magazines and 125 newspapers. If you want to share a gambling story or book idea with him, send an email to glawrenzi@gmail.com ).
Back to articles
Your feedback
Please enter your comment.
Your comment is added.

VlagreDis

02/21/19, 06:02:03 AM
Think I like what Roy and his wife are doing. Found a way to keep doing what they enjoy anyway, I guess.