As most members of this website realize, I travel a lot to play in gambling casinos around the United States.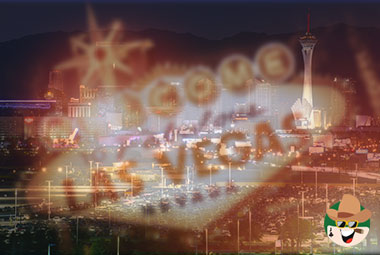 The main location for gambling, of course, is and always has been Las Vegas. There is no other place on earth comparable to it for a person who gambles...
...whether the game is blackjack, dice, baccarat, sports betting, wagering on horses or greyhounds, or poker.
In my travels, I talk to a lot of people. I was surprised to find a large majority of them have never visited Las Vegas.
One reason is that there are many gambling casinos and poker rooms around the country. Many of them are owned and operated by Indian tribes. I'm pretty certain General George Custer never took that into consideration as an Apache or Comanche goal, when he and his fellow generals were pursuing hostile renegade Indians across the plains and deserts of the Southwest.
Las Vegas is a permanent imprint into the fabric of gambling and especially poker in America. Let's say you and your significant other are planning a trip to the city that never sleeps. You intend to do it when you take your vacation. What time of year will you go and what games will you play?
I realize you never asked me, but why not do it during the World Series of Poker?
Surprised you, didn't I?
Hey, why not? Most Americans will never have the opportunity to play in a Super Bowl. They will never have the chance to try to hit a home run or pitch a shutout in the World Series. They will never be able to play for a National Basketball Assn. championship. And unless they are an outstanding sub-par golfer, they will never have someone slip a green jacket on them to signify a victory in golf's biggest tournament.
I know what you are thinking:
"I'm a pretty good poker player. I can hold my own with my friends and most of the average poker players. But the World Series of Poker? They are the best players in the world. What chance would I have playing against Daniel Negraneau, Phil Ivey, Phil Hellmuth, Doyle Brunson, Johnny Chan and the rest of them?''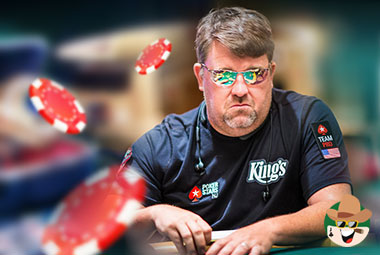 Chris Moneymaker probably asked himself the same question. Yet, he took a small investment he made on the Internet and carried it on to WSOP history in a shocking victory that still has Las Vegas reeling.
If you do decide to take my advice and spend a week or so in Las Vegas during the next WSOP tournaments, here are a few pieces of strategy offered by past winners of the main event.
Get rid of your nerves early. Remember that the legends of poker pull their pants on one leg at a time same as you do. They are not made of gold.
The WSOP main event is just another poker tournament. The structure is different than your average tournament - blinds are raised every two hours rather than every 30 minutes. You also start with $50,000 in chips. They can carry a person a long way.
Be patient. The WSOP is a marathon, not a spring. You can't win the tournament in the first few ours or the first or even second day.
Use military tactics to survive and advance. Most beginning players are content to play just well enough to get into the money. That should not be your goal. Your ultimate goal should be to win.
The WSOP main tournament is a tiring event. Be sure to arrive at the casino with a good night's rest. Have a good breakfast and don't party the night before (those hangovers can be vicious!).
Prepare yourself for dowswings and don't go on tilt. After a big loss, lie to yourself. Tell yourself you just doubled your stack. It's a good lie, one that could pay off in the long run.
Don't make impulsive plays. Think carefully before you call a bet, make a raise, or fold.
Don't worry what the rest of the room is doing. Only concentrate on your table. That is where the action is.
Look for betting opportunities. When one comes along, fire away.
Poker players are dreamers, and dreams die hard. Don't give up your dream until you throw in your final chip!
Author: Geno Lawrenzi Jr.
(Geno Lawrenzi Jr. is an international journalist, magazine author and ghostwriter and poker player who lives in Phoenx, AZ. He has published 2,000 articles in 50 magazines and 125 newspapers. If you want to share a gambling story or book idea with him, send an email to glawrenzi@gmail.com ).
Back to articles
Your feedback
Please enter your comment.
Your comment is added.