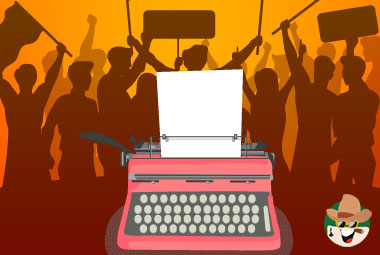 A strike is ugly business, regardless of the cause. I have gone through several of them at different times of my life and the memories of those strikes still linger in my mind.
When I was a child, the steel workers went on strike and my father and thousands of other steel workers in Western Pennsylvania were thrown out of work. My dad joined his fellow steel workers and manned a picket line until the lengthy strike ended.
My two younger brothers and I brought in money to meet our family expenses by working as caddies at the Youghiogheny Country Club near Boston, PA. The money helped pay for groceries, electricity and the mortgage on our house. We were proud of our contributing efforts.
While I was serving as editor of the Brownsville Daily Telegraph...
...the school teachers went on strike for higher pay and more benefits, leaving thousands of children in the Brownsville area without teachers. I took an editorial stand against the strike and was subjected to threats by the local residents, many of whom were union members. Fortunately the strike ended after several months and none of the threats were carried out.
I was playing poker at the Brownsville Elks Club and some of the threats got personal!
Chief of Police Sam Nicola was a friend and a fellow poker player who would often accompany me to my car to make sure nobody was lurking in the bushes, waiting to attack me. I always appreciated Nicola for that kind gesture.
The biggest strike I ever went through occurred in Los Angeles in the 1960s when the Los Angeles Herald-Examiner editorial employees and typesetters walked out and declared a strike. The Hearst organization decided to fight back and refused to shut down the newspaper.
Instead it hired employees -- strikebreakers -- to replace the people who had walked out. I was one of the reporters hired to keep the newspaper publishing.
When I arrived in Los Angeles and found an apartment in Hollywood...
...I would park about four blocks from the Herald-Examiner building at 1111 S. Broadway. Being a jogger in those days, I would run along Broadway to get a little exercise before reporting for duty.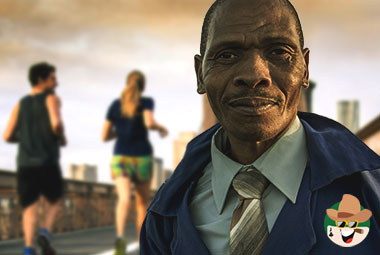 My work day started at 7 a.m. and one morning as I was running to work, a well dressed black gentleman wit a cane, a tie and a suit was in front of me. As I approached him from behind, he suddenly wheeled around, dropped the cane, and went into a karate crouch.
Startled, I stopped a few feet from him.
He sputtered with rage and indignation. "Boy, where you from?", he said in a quavering voice.
"Phoenix, Sir," I responded.
"That explains it. This is Los Angeles, Son. In this city, you don't run up behind a person at 6 a.m." He glared at me, picked up his cane, dusted himself off and kept walking.
My City Editor Tom Caton assigned me to cover the police beat. The Los Angeles Times had a veteran cop reporter named Spud Corliss who had worked at the beat for 10 years.
Caton said he would give me three months to scoop Corliss on a story. I did it in less than two weeks.
At night I would drive to Gardena to play poker. The games were varied and tough and I won about 70 per cent of the time.
My days were spent at Parker Center where the main Los Angeles Police Station was located. We had a press room where half a dozen reporters from the area's newspapers, radio and police stations would gather to collect the news.
A reporter named Jerry who had been working for the Herald-Examiner before the strike would show up on a nightly basis. He was a little man with a mustache and he drank. He would be pretty high when he walked into the press room and he loved to harass me.
I paid no attention and made my calls, which drove him crazy. He often carried a bottle in his pocket and would sip it when he thought nobody was looking.
Once I told him mildly: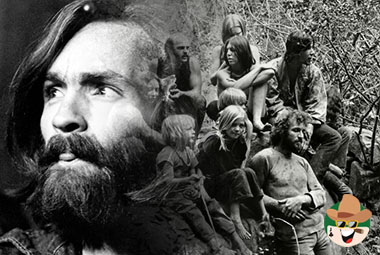 "What are you gonna do after the strike is over, Jerry? Sober up ad get a job?" He never answered me.
The reporters on the Herald-Examiner considered the Los Angeles Times our number one enemy. How we loved to beat them on a story!
I still have memories of the night the Charles Manson 'family' murdered actress Sharon Tate, coffee heiress Abigail Folger, and several other people in the mansion on Benedict Canyon Road that Tate shared with film director Roman Polanski.
When the first reports of bodies found came over the police radio, we knew this was an important case because of the location of the crime. I immediately called my city desk and Caton, after a hasty conference with his sub-editors, decided to keep me on duty for another shift. I worked 16 hours following the story before I could go home and rest.
After being on the police beat for a year, I was promoted to court reporter and assigned to cover the murder trial of Charles Manson and the other family members who had committed the gruesome crime. Fellow reporter Bill Farr and I covered the six-month trial until it ended with convictions for all the participants.
Strikes are not pleasant but they make life interesting for a reporter who plays poker. Good luck. Let the game of life begin.
Author: Geno Lawrenzi Jr.
(Geno Lawrenzi Jr. is an international journalist, magazine author and ghostwriter and poker player who lives in Phoenx, AZ. He has published 2,000 articles in 50 magazines and 125 newspapers. If you want to share a gambling story or book idea with him, send an email to glawrenzi@gmail.com ).
Back to articles
Your feedback
Please enter your comment.
Your comment is added.