Since the world began, women have been striving to become equal with men.
Feminists have challenged all-male bastions in just about any category you might want to consider, from military academies to sports events. You have to give the ladies credit.
They are persistent, insistent and they simply will not quit!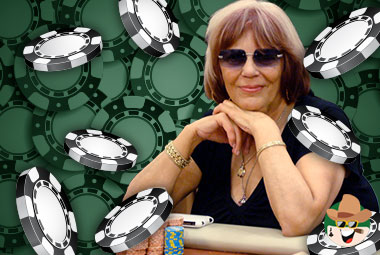 There is one event that the gals have not penetrated and that is the World Series of Poker Main Event. Only one woman, Barbara Enright, was able to make the final table. That was in 1995 when Enright finished fifth. The tournament was won by Dan Herrington.
There are other events in the WSOP where women have done well and won bracelets. In fact...
...seven females have won multiple bracelets in WSOP tournaments other than the main event over the years. Their names are enright, Nani Dollison, Vanessa Selbst, Starla Brodie, Jennifer Harman, Susie Isaacs and Kristen Bicknell.
It isn't easy to become a world champion poker player. For one thing, you need to think outside the box and play different than the majority of the players who sit down at those green felt tables to fight for possession of those chips.
Over the years, I have interviewed and become friends with some of the legends of poker -- the Doyle Brunsons, Phil Hellmuths, Johnny Hales, and Amarillo Slims of the business. Almost to a person they were reluctant to encourage their daughters or other female members of their families to become professional poker players.
They had good reason for this:
Poker tournaments and playing poker for cash can be a brutal experience where only the tough and the brave survive!
My own thoughts on female poker players tend to be a bit different.
My daughter Rossana started playing penny ante poker at the age of six. I still smile when I remember the day she called a .50 cent bet by my son Dale with a pair of deuces. Dale was so mad he threw his cards across the table.
"How could you call me with a pair of twos?," he exploded.
Rossana smiled sweetly. "How could you bet with nothing?," she said.
Some years ago, Rossana and I played in a couples tournament at Downstream Casino just outside Joplin, MO. She was very charged up and nervous, but she played amazingly well. I was proud of her and told her she had nothing to be ashamed off.
At home I tried to persuade her to learn the game. I even bought a couple of poker strategy books that I gave her to study. She began reading them in her spare time when she wasn't working.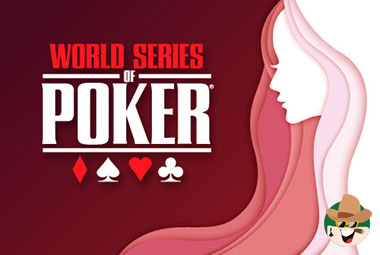 She has been reluctant to become a poker player, but a month or so ago she and her boy friend, Ken, accompanied me to BestBet in Jacksonville, FL. I paid her way into a tournament, and was stunned to see how much her game had improved.
She baffled the other players with the way she played her cards and both of us made the final table. Although neither of us finished in the money, she outlasted me. I was as proud of her as if she had won the tournament.
As we made the four hour drive back to Charleston, S.C. where we presently live, I asked her to write an article about her poker experience.
"Do you really think I can do it?," she said.
"I know you can do it," I said. "Daughter, I have interviewed many champions of this game and I believe you have the potential to join them." I was not just being nice. I meant it.
She has written her article. While it needs some editing, it is incredible for her insight into the game and I plan to publish it as a guest column. I think you will enjoy what she has to say about her poker experience.
I am going to go out on a limb (it won't be my first time) and will make this prediction.
My daughter Rossana is going to play in the World Series of Poker Main Event.
She is going to make the final table.
She is going to make history!
Author: Geno Lawrenzi Jr.
(Geno Lawrenzi Jr. is an international journalist, magazine author and ghostwriter and poker player who lives in Phoenx, AZ. He has published 2,000 articles in 50 magazines and 125 newspapers. If you want to share a gambling story or book idea with him, send an email to glawrenzi@gmail.com ).
Back to articles
Your feedback
Please enter your comment.
Your comment is added.