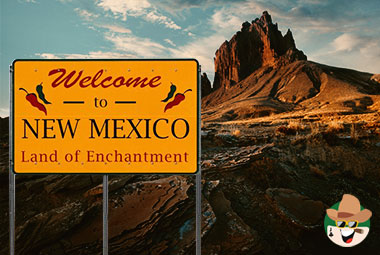 New Mexico is famous for a lot of things. Nicknamed the Land of Enchantment, it has jackrabbits, cattle, quarter horses, cowboys, country western music, and poker.
I spent my early years as a journalist working in towns like Tucumcari, Hobbs, Clovis, Roswell and Las Cruces. Each community was distinctively different from the other ones.
Tucumcari was a cattle and railroad town where Hereford and Black Angus steers were shipped all over the nation.
Hobbs was known for its oil wells and natural gas production, while Roswell was famous for its UFO sightings.
Clovis was where I met a lifelong friend named Dave Molina, who served as editor of the Clovis News-Journal.
Dave and I closed many bars and lounges and we wrote quite a few magazine stories as a team, including one about Hank Williams Jr.
I was into country western music in those days and so was Dave. After an evening of drinking Coors Beer, Dave would attempt to imitate the original Hank Williams with his warbling Hispanic voice belting out such tunes as "Hey, Good Looking," "Your Cheating Heart," and "I'm So Lonesome I could Cry."
One Friday night...
...Hank Williams Jr. was scheduled to perform at a Clovis night club along with his mother Audrey Williams and his band. Curly Fox was a well known fiddle player in the band and was dating Audrey.
Although Friday was our night for a regular poker game in the back room of a local bar, I talked Dave and a couple of the other poker players into attending the Hank Williams Jr. concert. I even suggested that I interview Hank and that we invite him to play in the game.
"Sounds good to me," said Molina. "Let's do it."
The show was sold out. Because of our status on the newspaper, a security guard let us in through a back door and we went to the dressing room where we found Hank Jr., his mother and Curly Fox getting ready for the show.
Hank Jr. was 19, about my age, and he greeted us with a big smile. His mother was not that friendly and Curly Fox just sneered when we asked Hank for an interview.
Aside from his mother and Fox, Hank Jr. winked. "Don't worry. I'm about ready to split from this group and form my own band. Let's do the interview."
During the interview he told me he was not close to his mother, that he didn't like the fact that she disrespected his late father by teaming up with Curly Fox whom he hated.
He asked me if I knew any girls in Clovis that ''you can hook me up with. After the show, let's party."
I immediately took my black book from my pocket and made a phone call to a hair dresser I knew. She had a girl friend and promised to head for the lounge as soon as they got dressed.
"Are you sure it's Hank Williams Jr.?," she said.
"Positive." I hung up.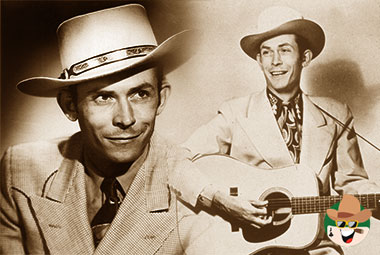 The concert went great. After it ended, Hank Jr. met us at the back door and we climbed into my convertible. I introduced the singer to his date for the evening and we headed down the road beneath a star-filled New Mexico sky.
We drove out to a canal bank and turned down the road. I had a couple of guns, a rifle and a pistol, and Molina had loaded the trunk with Coors Beer. We drove along the road with me sitting on the right side of the hood and Hank Jr. sitting on the left, drinking beer and shooting jackrabbits.
I asked Hank Jr. if he played poker.
"Is the Pope Catholic?," he said. "Hell yes."
Around 1 a.m. we headed back to town. The poker game was well underway when we entered the bar. Everyone in the place gave Hank Jr. a big ovation and a couple of players got up so we could take their seats.
We played poker until around 4 a.m. Hank was a small winner, I was a bigger winner, and Molina was smashed. He asked Hank Jr. to sing a duo with him of one of his father's songs. It didn't go off well, but nobody really was sober enough to critique it.
We drove Hank Jr. back to the Holiday Inn where the band was staying. He thanked us for the evening and we thanked him for his company.
"You're a great singer, Hank," Dave yelled from the back seat of the car. "How'd I do?"
Hank Jr. just smiled and shook his head. "If you don't mind, I'd rather not answer that," he said.
Author: Geno Lawrenzi Jr.
(Geno Lawrenzi Jr. is an international journalist, magazine author and ghostwriter and poker player who lives in Phoenx, AZ. He has published 2,000 articles in 50 magazines and 125 newspapers. If you want to share a gambling story or book idea with him, send an email to glawrenzi@gmail.com ).
Back to articles
Your feedback
Please enter your comment.
Your comment is added.