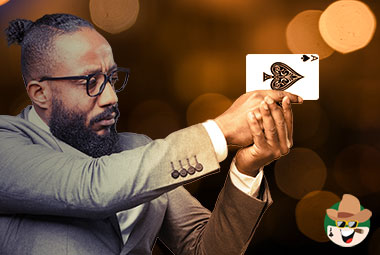 There are many weapons a poker player can bring into a game to help himself win. These tools include knowledge, cash and tricky moves. But in my opinion, the most important weapon is confidence.
Every poker player will run into bad days. There are days when nothing you do seems to go right. When that happens...
...a person can lose confidence and when that happens, the best thing you can do is get up from the table and take a long walk to sort things out.
Let's compare poker to football. If an NFL team like the Steelers or Kansas City Chiefs would go into a game lacking confidence, what chance would they have of winning? There are two possible answers:
Slim and none.
It's relatively easy to lose confidence at a poker table. Believe me, I KNOW.
The cards can turn on you, you could come down with a cold, upset stomach or fever...
Your spouse or a girlfriend could call you with upsetting news. Or you could reach into your pocket and discover something happened to the bankroll you thought you had brought with you.
Cards have no memory: they don't care what you did last Tuesday or Wednesday. What counts is what you can accomplish today.
You can find yourself in a cash game or tournament and run into an endless stream of hands like 7-2, 9-3, 10-4, 2-j, q-7 and I could go on and on.
Just the other day, I caught the same 10-4 four times in a row. It was not a very pleasant time at the poker table.
You try to change your luck by asking the dealer to wash the deck, which he does. When that doesn't work, you request a new setup. If that doesn't work you change seats or tables. You do anything in your power to bring back the confidence you have lost!
Some poker players cope with a loss of confidence by drinking or even using drugs. That is a dangerous decision for most players, and probably one to stay away from.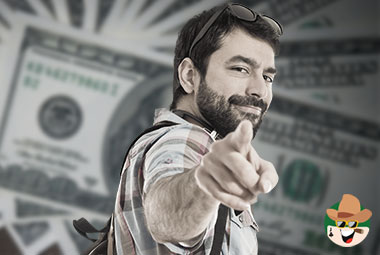 Courage is something every poker player needs. It is a step toward confidence, and one I highly recommend.
Courage or confidence is like a prairie wind -- you never know from which direction it will come, but when it arrives, it feels so good.
Confidence can help you parlay $200 into $2,000 or more in a short period of time. And it doesn't matter what you do to make a living.
Terry Simpson is a truck driver from Enterprise, Miss. He considers himself just an average poker player when it comes to talent, but he was able to take his talent and his confidence into a casino in Mississippi and win the Pearl River Poker Open in Choctaw, Miss. The payoff was $25,000.
When I think of confidence, the image of Mel Gibson comes to me. He starred in 'Maverick,' a western comedy that co-starred James Garner and Jody Foster. He exuded confidence as a roving poker player in that film. And while he couldn't know what was coming, he had confidence it would be a good hand and he won the big tournament.
Sometimes I consider going to a cabin or a cabana along a white sand beach, and just staying there until I build up sufficient confidence to face a table of greedy poker players.
I just might do it!
If I do, better beware because the next time you face me, you will be running into a player with major confidence and you can say goodbye to your money!

Author: Geno Lawrenzi Jr.


(Geno Lawrenzi Jr. is an international journalist, magazine author and ghostwriter and poker player who lives in Phoenx, AZ. He has published 2,000 articles in 50 magazines and 125 newspapers. If you want to share a gambling story or book idea with him, send an email to glawrenzi@gmail.com ).
Back to articles
Your feedback
Please enter your comment.
Your comment is added.
Member's Feedback (1)

VlagreDis
01/04/19, 07:01:38 AM
You are so right! It's all in the mental fortitude - if you have the experience and the skills of course!