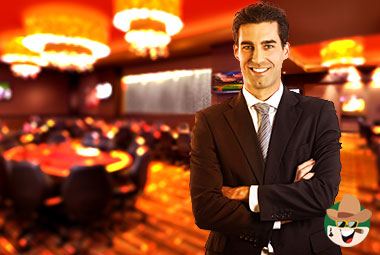 Sometimes you have to wonder about those people a casino hires to manage their poker rooms.
It's all about the bottom line, of course. Money is what makes a poker room operate... and that isn't likely to change.
Poker room managers are paid for keeping those tables filled and the cut per pot flowing. They come up with all sorts of gimmicks to fill the tables, from paying off high hand bonuses every 15 minutes or hour...
...to staging tournaments for seniors, couples or other specialized groups.
One of the most effective tools to keep the tables filled is the bad beat jackpot. The higher the jackpot grows, the more people there are who will stick around to try to crack it.
Now:
I am like a lot of poker players in this crazy business. When the bad beat jackpot grows over a certain amount (like the Powerball), I tend to invest my money in a cash game.
Hey, why not? When the jackpot climbs over $100,000, just by getting four of a kind beat, you share in that amount and it doesn't cost you anything but $1 per pot!
But wait a minute...
Suppose the poker room is staging a noon or 7 p.m. tournament. The jackpot is sitting at $120,000. The buy-in for the tournament is $150. You have that amount and more burning a hole in your pocket, and you have a decision to make.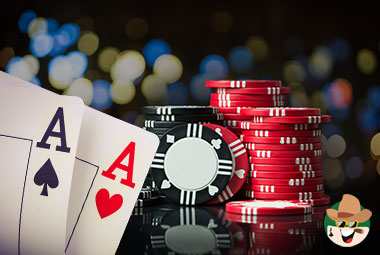 Are you going to invest it in the cash game or in the tournament?
I left out one important part to this story. Most casinos do not pay off the bad beat jackpot if it is hit during a tournament. And that is bad news for the player.
The House, meaning the casino, does not contribute a dime to bad beat jackpots. All that money comes out of the players' pockets.
Casinos should set up a system where a bad beat jackpot will be paid if a player suffers such a beat. It will add excitement to the game, and will reward players who collide with a bad beat.
The only way poker room managers will allow thiss to happen is for you, THE PLAYERS, to demand it!
Now the argument poker room management will make is, that no money is cut out of those tournament pots to pay for the bad beats. Yet...
...the very same players who are competing in those tournaments are the ones who created the bad beat jackpot in the first place.
At BestBet in Jacksonville, FL., the 7 p.m. tournaments are often reduced to two or at most three tables. It is because the bad beat jackpot for Texas Holdem has risen over $150,000 and people simply do not want to risk missing it by playing in a tournament.
I strongly urge my readers to give this issue their serious consideration the next time they walk into a poker room. It's YOUR money that makes up that bad beat jackpot, and you should have some say in how the money is spent!
To my way of thinking, the poker room managers who don't see this issue my way are simply cheating the House out of money. And I think Bennie Binion would agree with me whatever cloud he is resting his Stetson on.
Author: Geno Lawrenzi Jr.
(Geno Lawrenzi Jr. is an international journalist, magazine author and ghostwriter and poker player who lives in Phoenx, AZ. He has published 2,000 articles in 50 magazines and 125 newspapers. If you want to share a gambling story or book idea with him, send an email to glawrenzi@gmail.com ).
Back to articles
Your feedback
Please enter your comment.
Your comment is added.